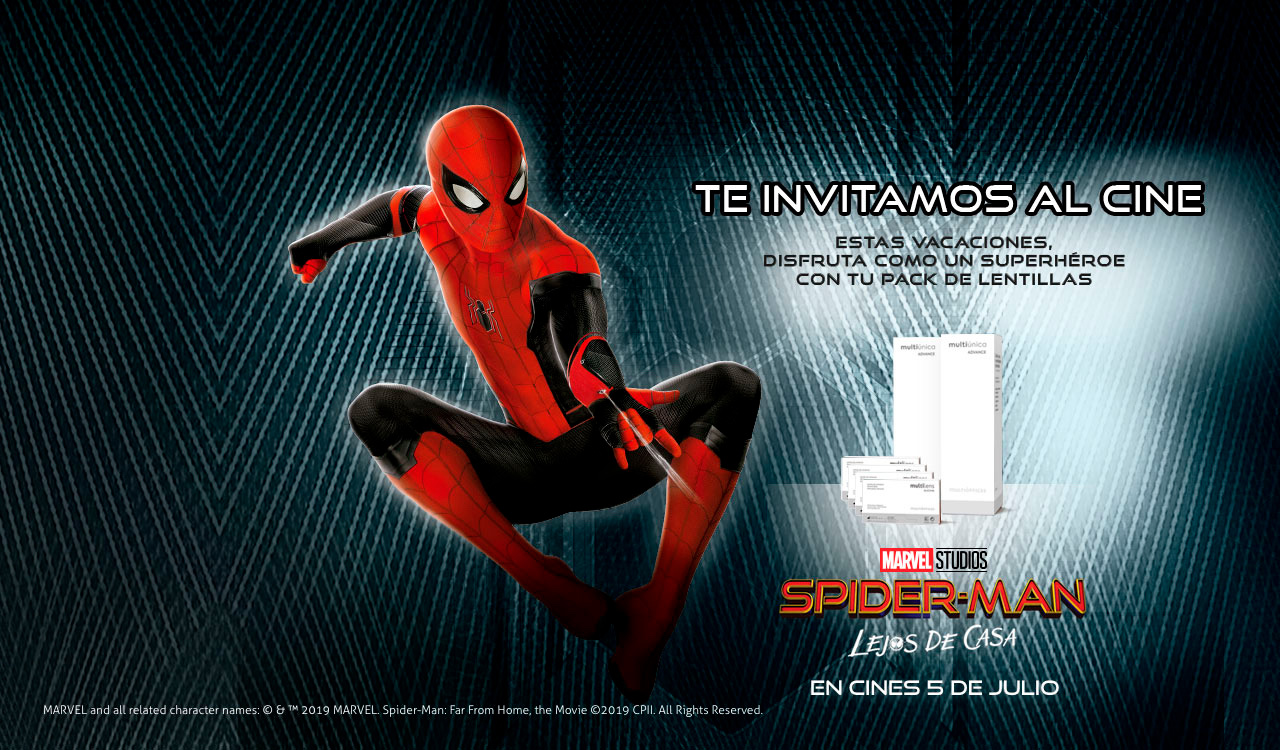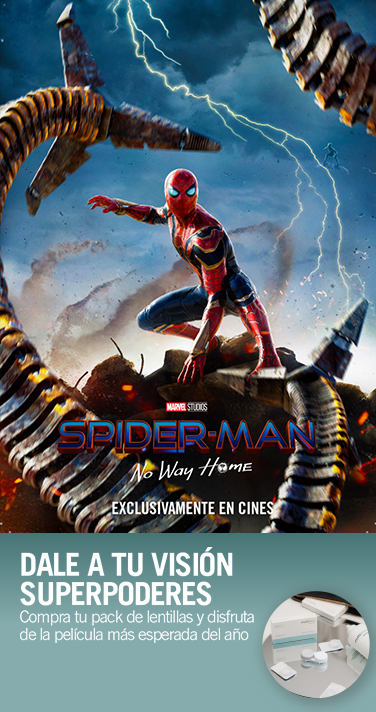 How to get
your two tickets
Buy your 6-month pack and you will receive your tickets with your delivery

01

SELECTION

Choose your pack of contact lenses

02

PRESCRIPTION

Complete the different prescription fields for each of your eyes.

03

BUY

Add your contact lenses for each eye

04

AND THEY'RE YOURS!

Receive your 2 tickets with your order*.
Buy your pack of contact lenses
and get two tickets
to go and see Spider-Man*
You can also get them at your Multiópticas store*
see stores
*Stores that offer the promotion
*Valid in the store offering the promotion from 10/06/19 to 07/07/19, while stocks last: 2,000 cinema tickets. With the purchase of your 6-month pack of silicone contact lenses (4 boxes of 3 lenses or 2 boxes of 6 lenses) and two bottles of multiúnica advance 350 ml cleaning solution and/or the purchase of your 3-month pack of daily silicone contact lenses (6 boxes of 30 lenses) with multifilm artificial tears. Offer available according to prescription limitation on each pack. Cannot be combined with other offers or promotions.